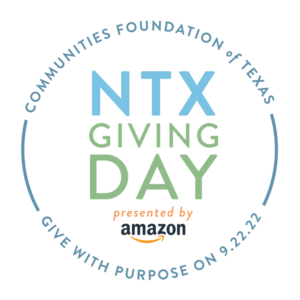 North Texas Giving Day is an annual 18-hour push for all North Texas nonprofits sponsored by Communities Foundation of Texas and powered by the charitable spirit of our community. North Texas Giving Day '22 takes place on September 22, 2022 from 6:00 a.m. through midnight. You can begin scheduling your gifts ahead of time as soon as registration is finalized. Visit North Texas Giving Day's official website for more information.
Dallas Hope Charities unites to care for those in need throughout our social community, geographical community, and beyond.
Dallas Hope Charities operates Hope Center, Dallas's first LGBTQ-focused Homeless Youth Transitional Living Center, and extension program. Through our center, we offer a welcoming, safe environment for youth 18-24 years of age where they learn important life skills necessary to successfully live independent lives.
In June 2020, we established Dallas's only LGBTQ suicide prevention coalition, Collective Hope Coalition. In 2021, our initiative has worked with over 60 community partners to address and reduce the risk factors that cause hopelessness and lead to suicide in our LGBTQ community.
Dallas Hope Charities is working with the Dallas Police Department through the Safe Place program to spread awareness and education in the community by encouraging victims to report ALL crimes, especially hate crimes, in hopes of reducing the risk of suicide within our LGBTQ+ community. The Safe Place program will help bring the LGBTQ+ community, the Dallas Police Department, local businesses, social organizations, and education centers together to create a safe place and city for all. 
Launching during 2022 Pride Month, we offer Hopeful Discussions, a series that is geared toward reducing homophobia by increasing understanding of LGBTQ+ identities and issues to educate and build a more inclusive community. 
Through our Hope Center, Collective Hope Coalition, Safe Place, and Hopeful Discussions we are fulfilling our mission to provide food, shelter, and services that instill dignity, stability & Hope for All. 
Take a moment to visit our North Texas Giving Day website, and consider donating to Dallas Hope Charities or one of the other wonderful nonprofits in North Texas.